This mockup was part of a larger project, where a couple of my fellow students and I developed a digital marketing strategy for the lacrosse team, Toronto Rock.
The big goal for this project was to drive more ticket sales, so naturally, we had to do some research as to why what they're currently doing isn't working. One of the reasons was their website.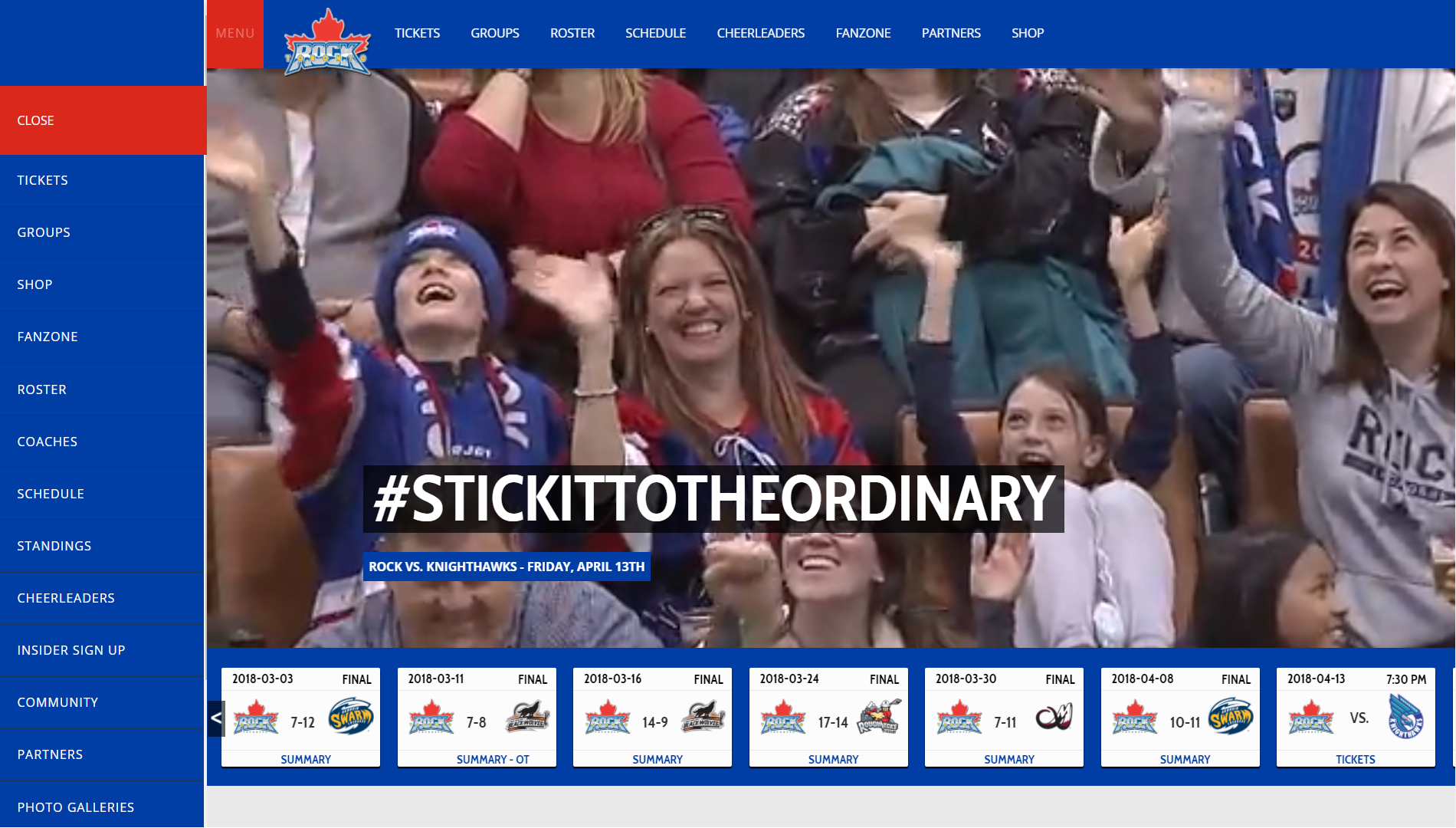 I didn't want to change much, other than simplifying the menus and navigation for a better user experience and making it clear for the site's visitors as to where to purchase tickets. Sports teams' websites are usually image/media-heavy, so I definitely did not want to change that aspect of it, and I definitely wanted to keep the colours consistent.

Also, the hero image/video does not link to another page. As a group, we agreed that having using this large piece of real estate as a call to action and invite users to purchase tickets.
Here's the mockup: