Zoe Klein
is a supervised therapist working in midtown Toronto. She offers in person counselling services to those in the Toronto area as well as online/phone sessions for those outside the GTA or those unable to attend in person sessions.
REQUIREMENTS IN A NUTSHELL:
- Design will be inspired by
KN Therapy website
, in terms of the layout and usage of large, high-resolution images and the navigation above them
- The options for clients to book appointments on the spot and syncs with Zoe's calendar and inbox
- Dedicated pages for each service provided by her practice & an "About" page
- Frequently Asked Questions page
- Contact page
Mockups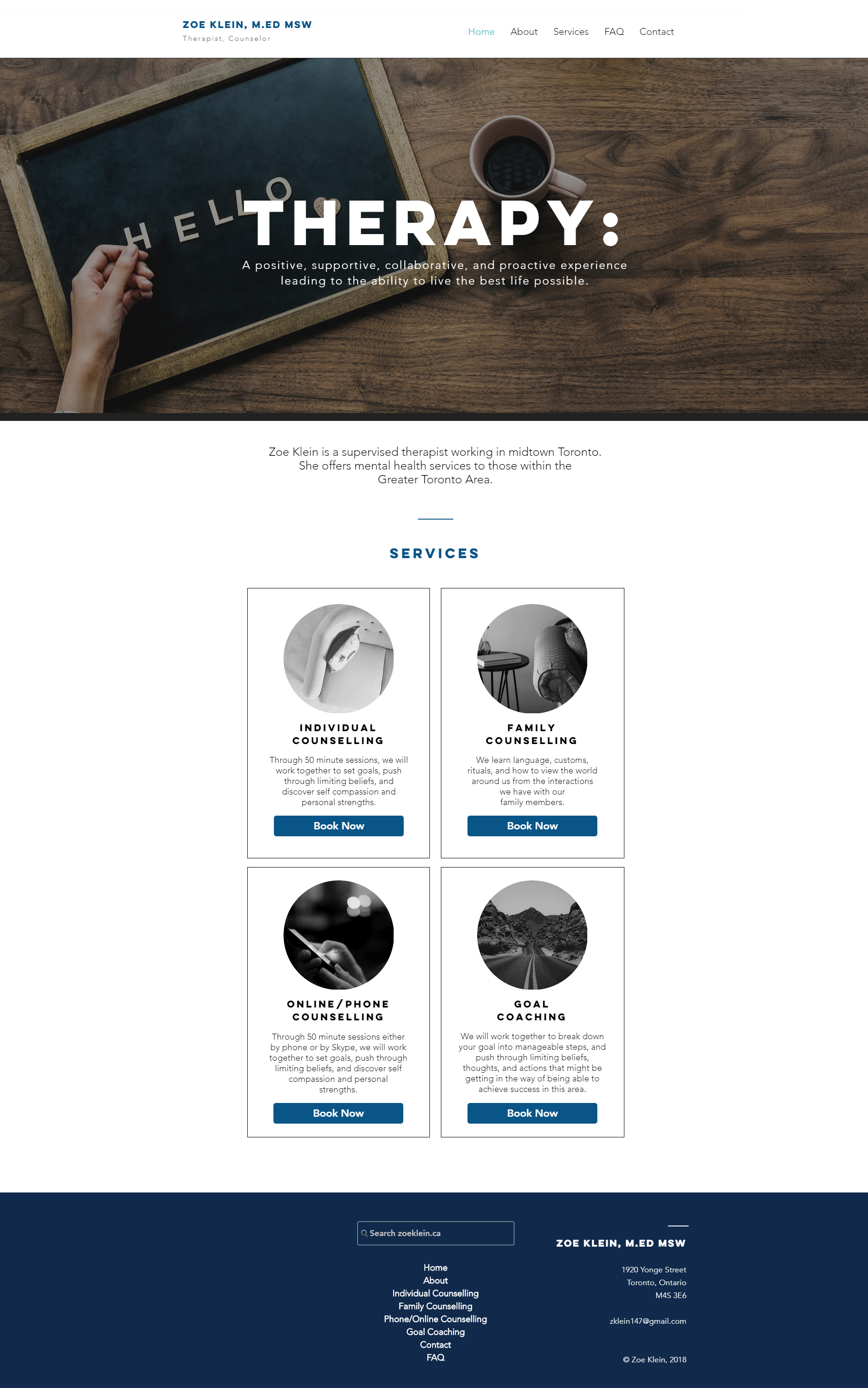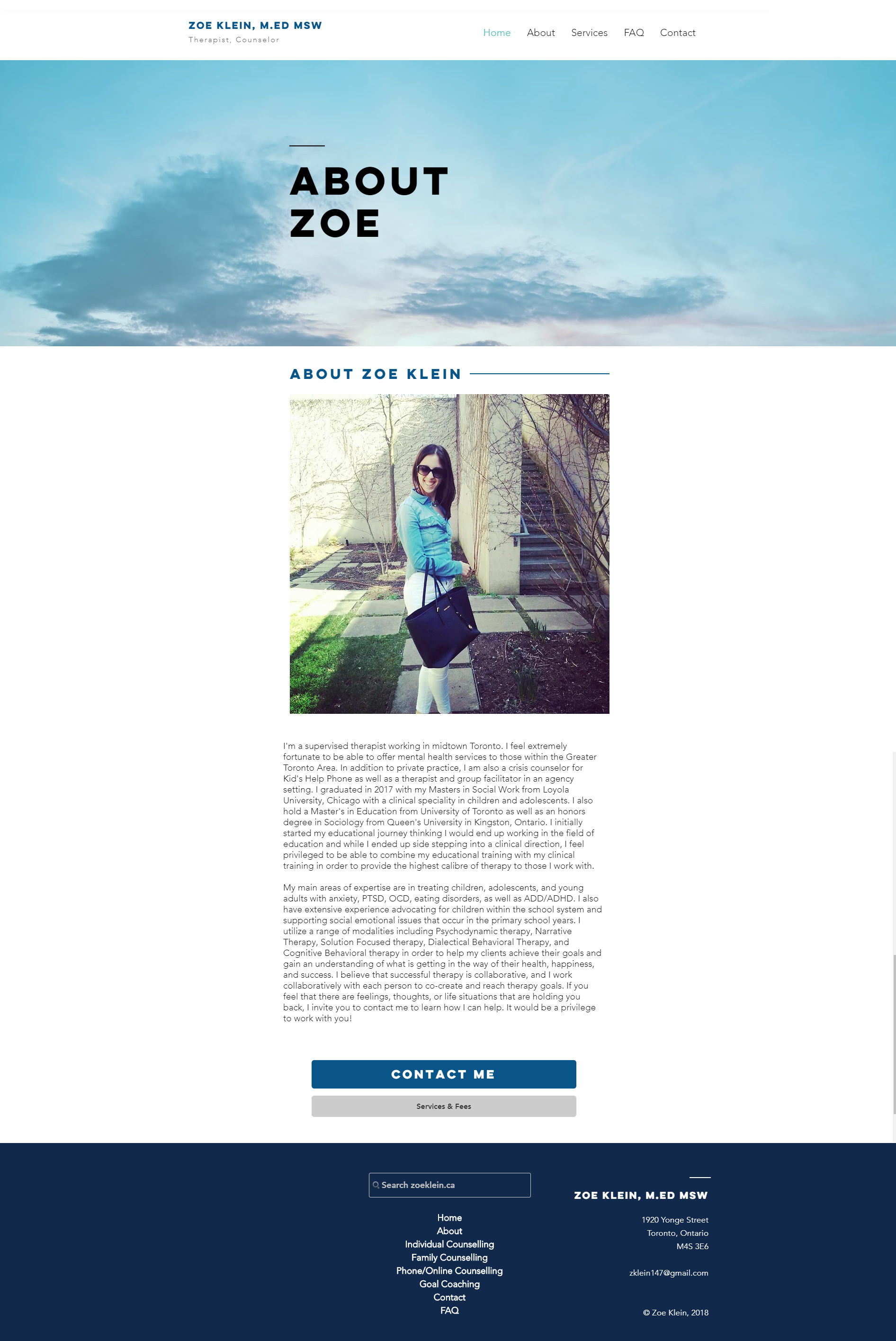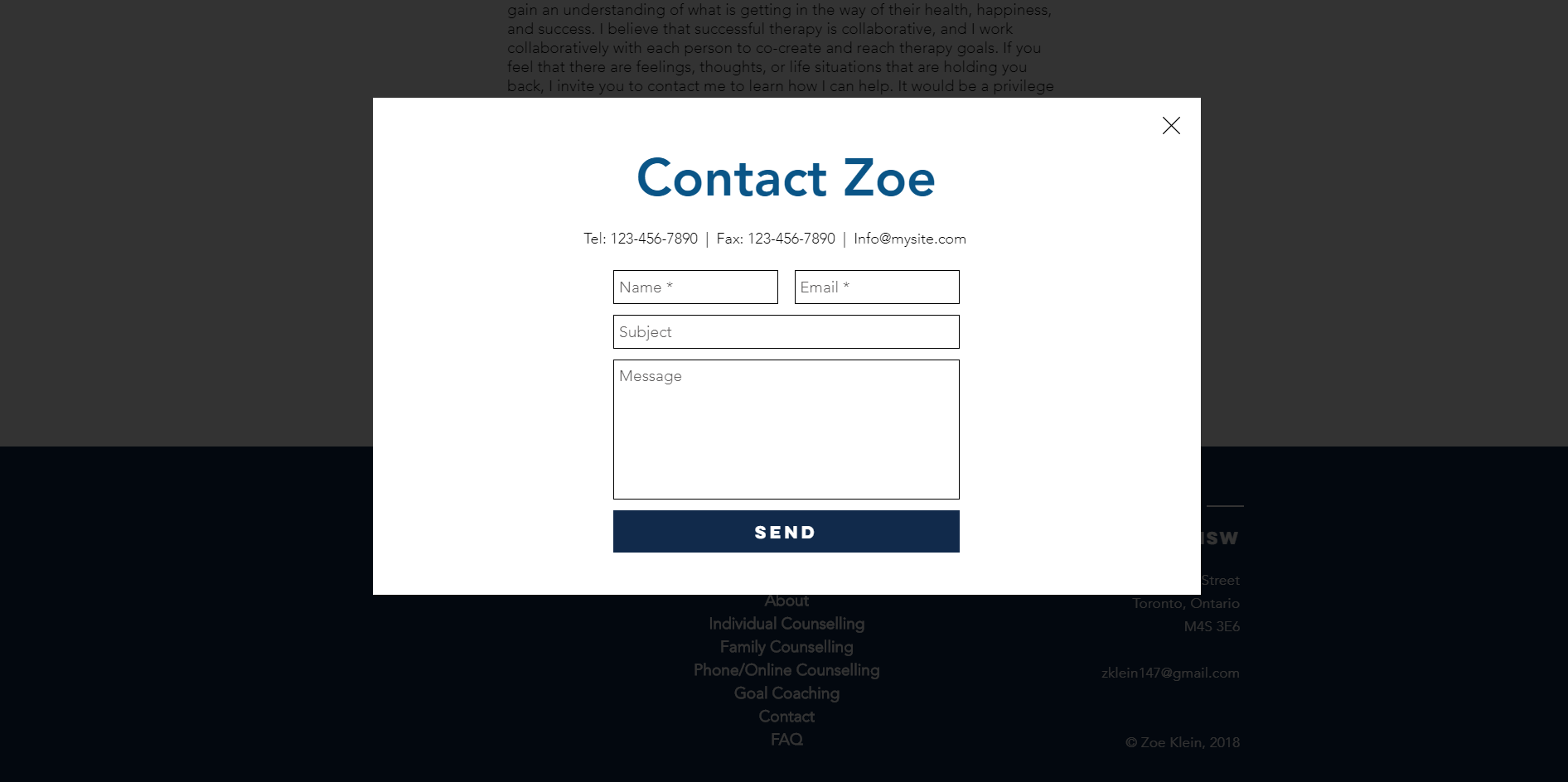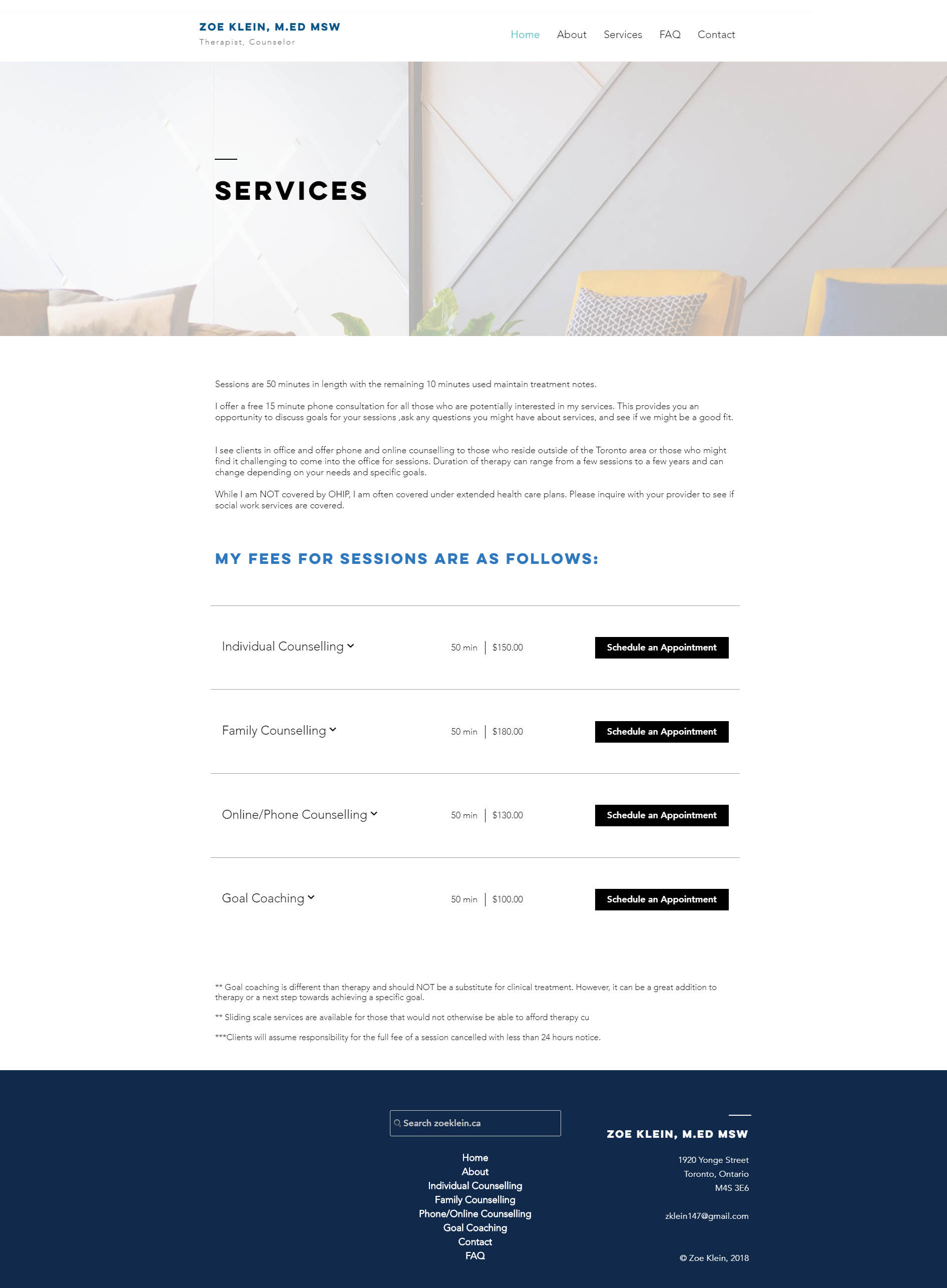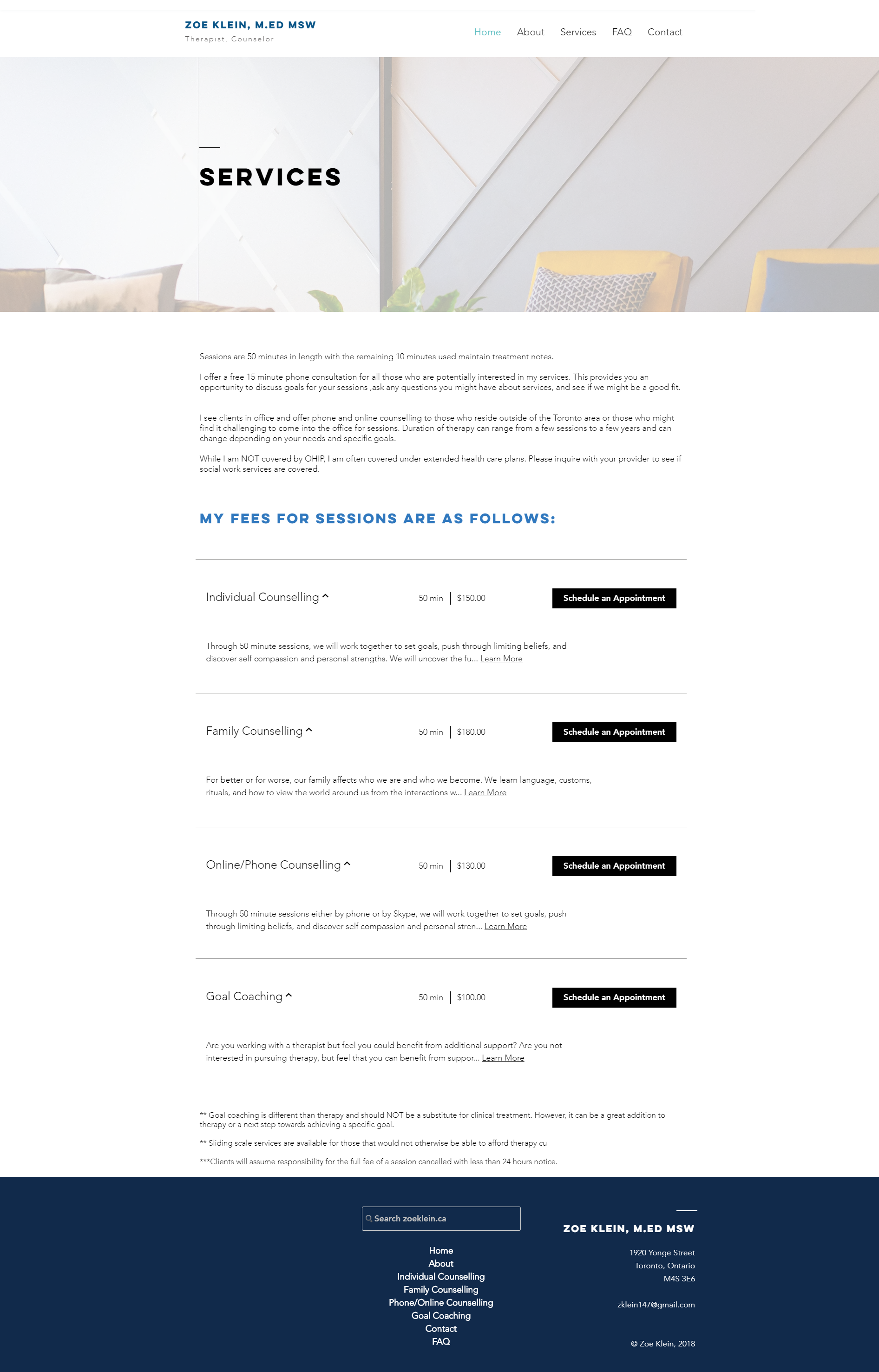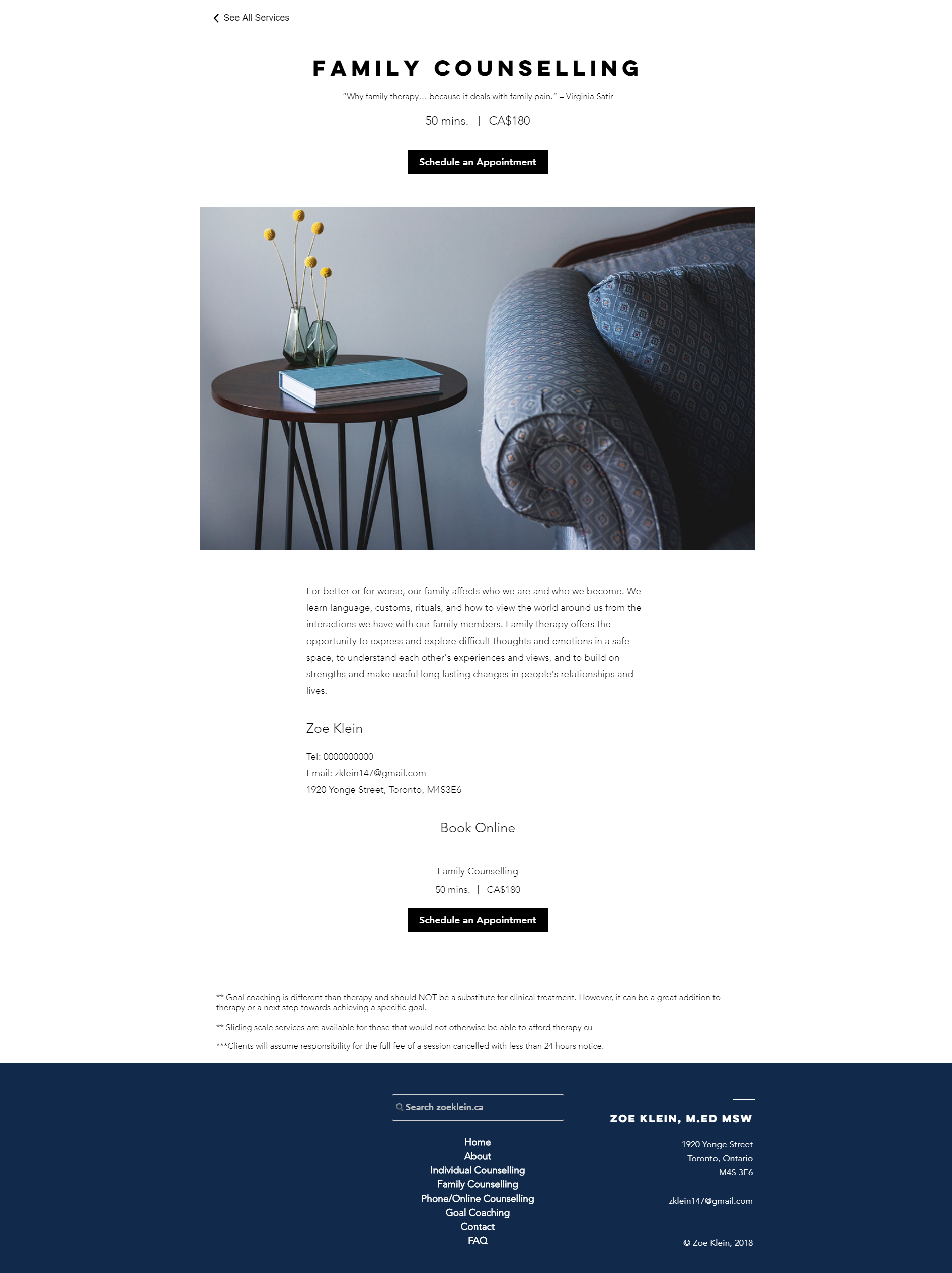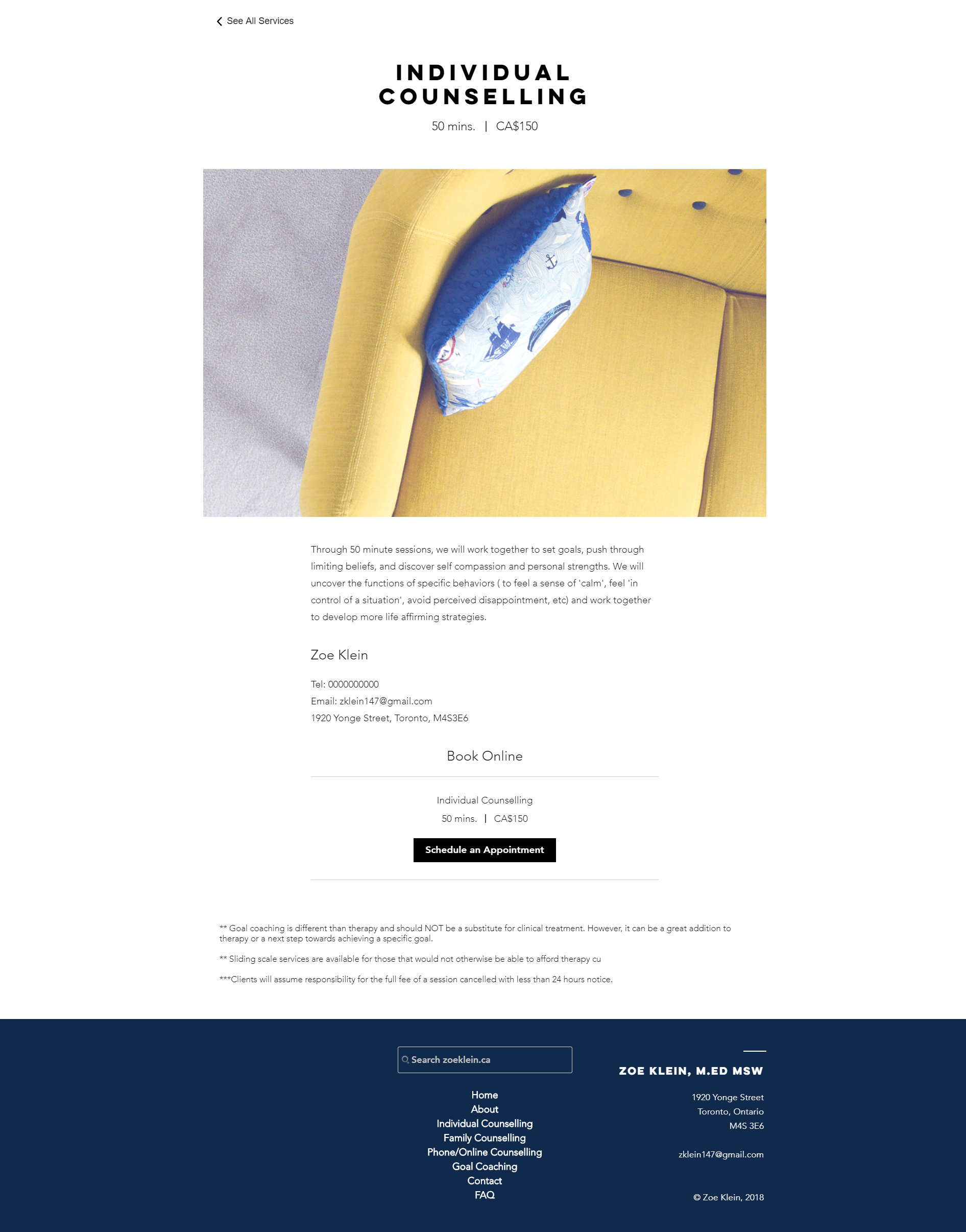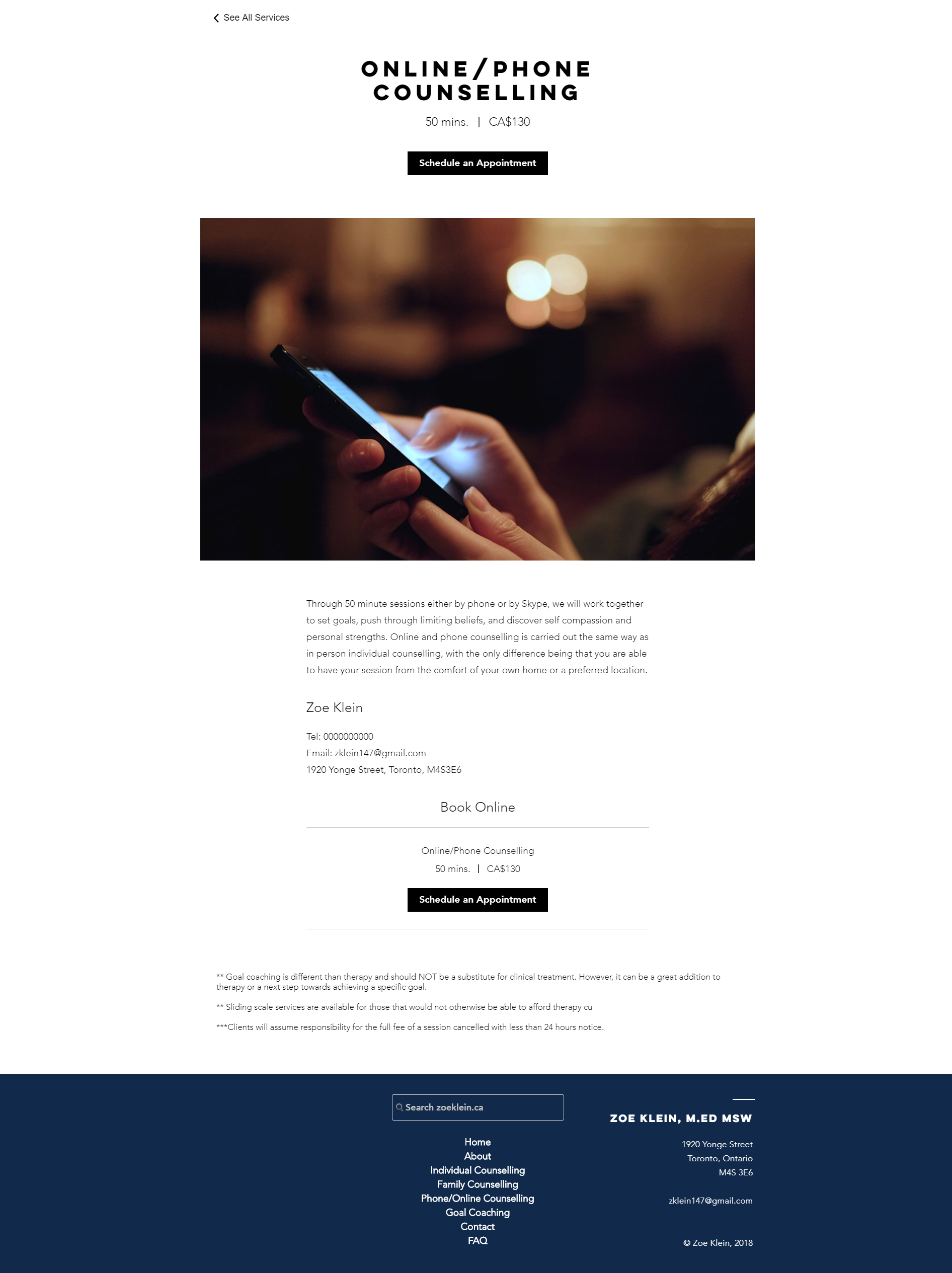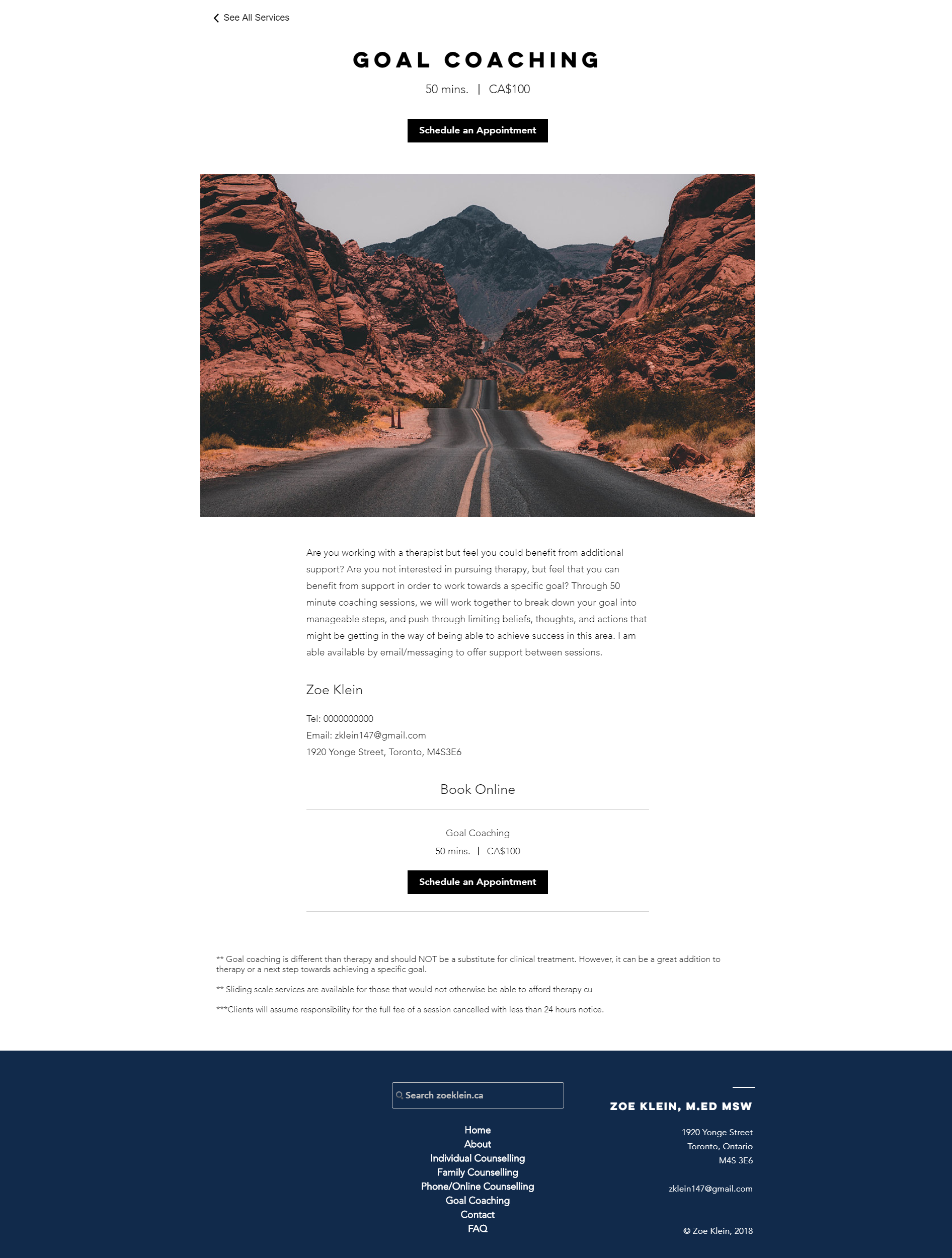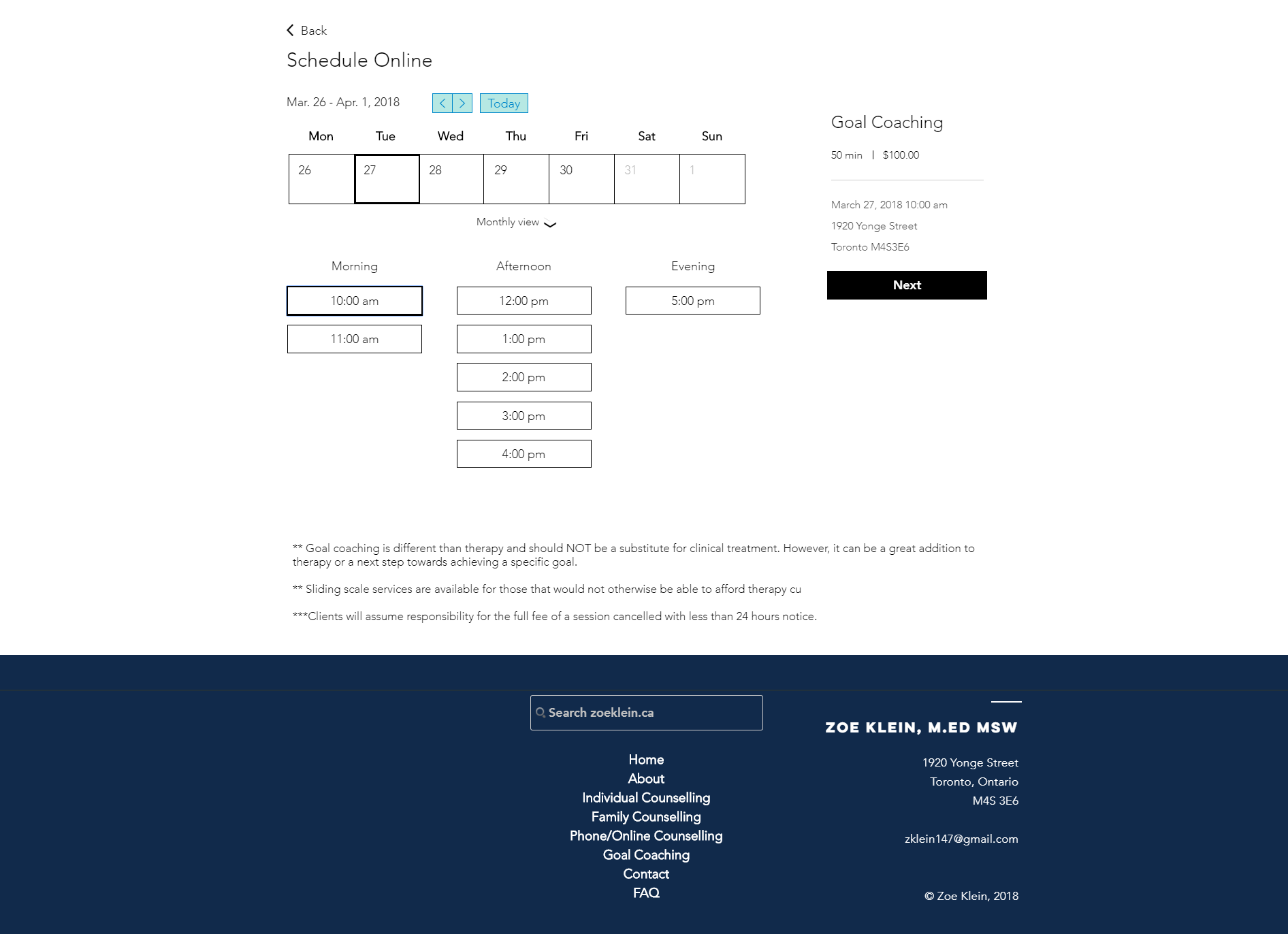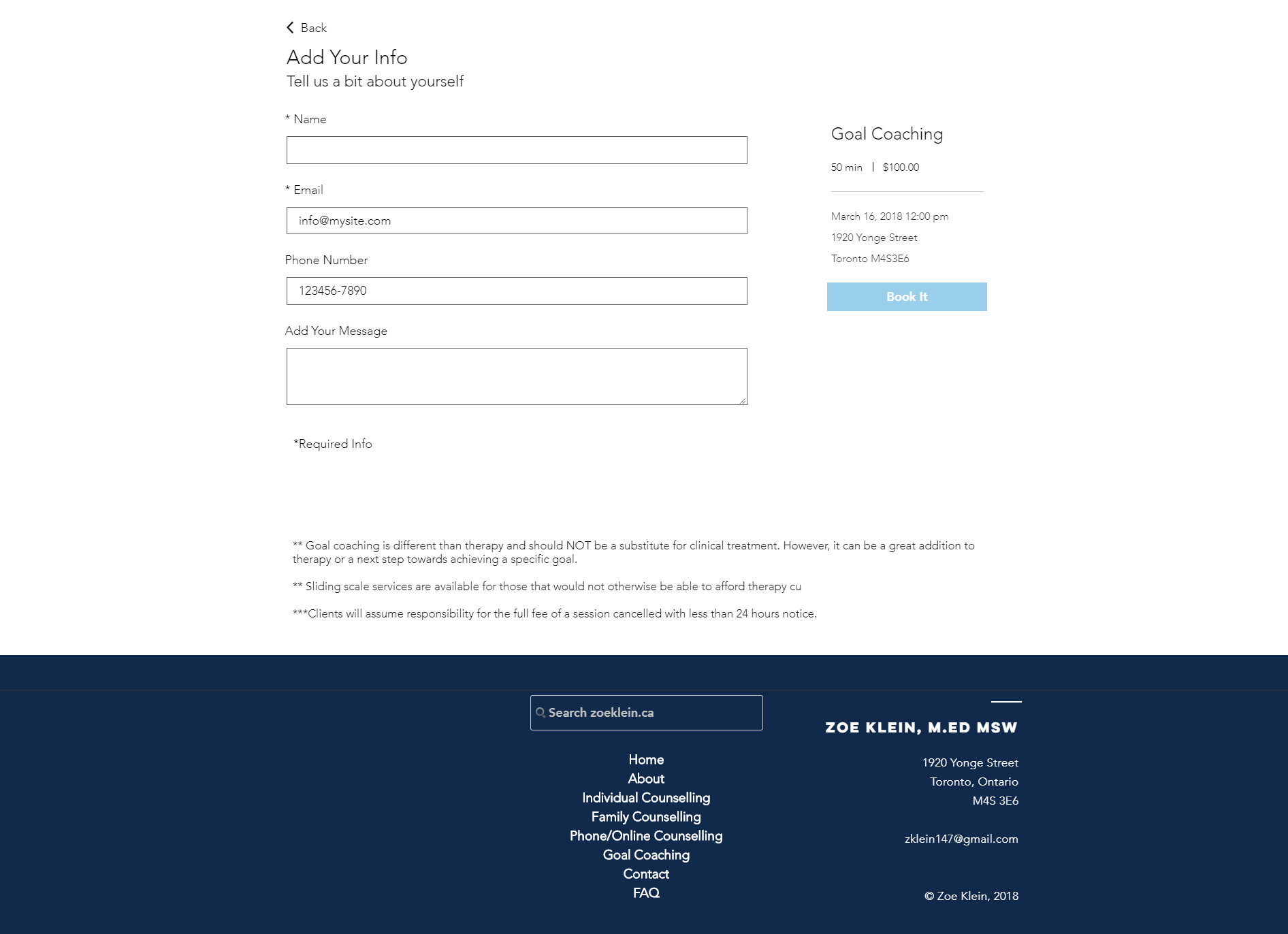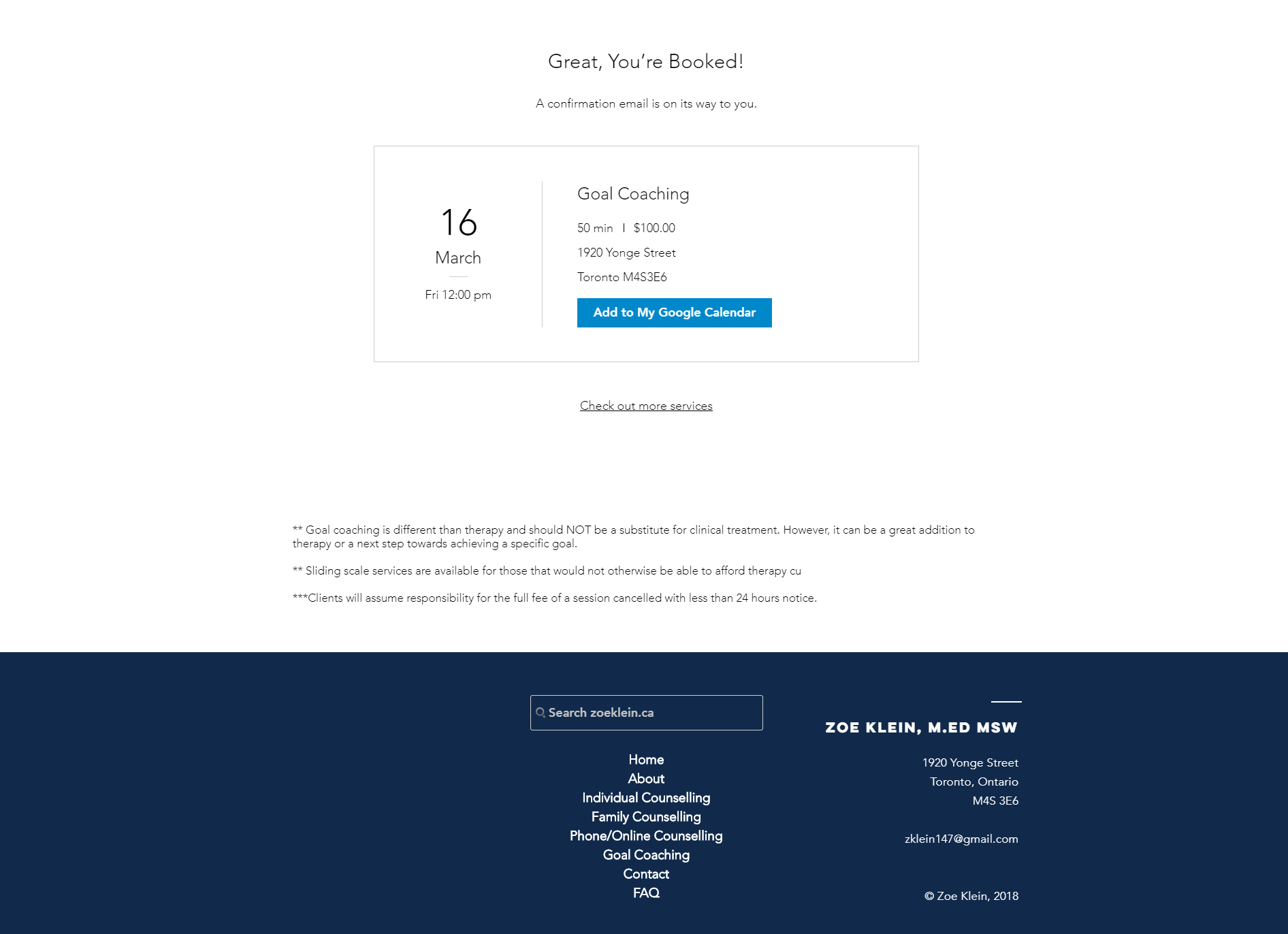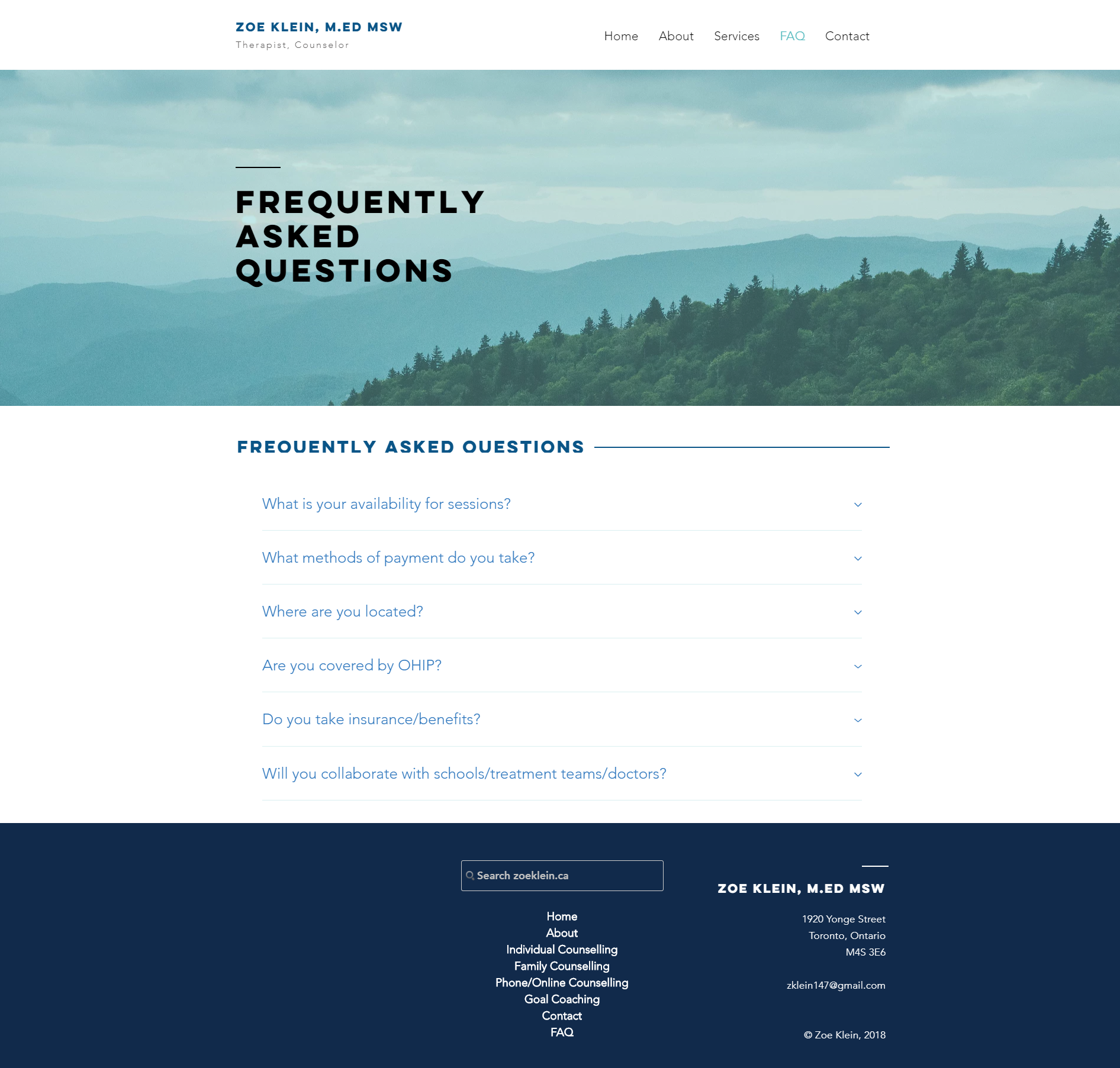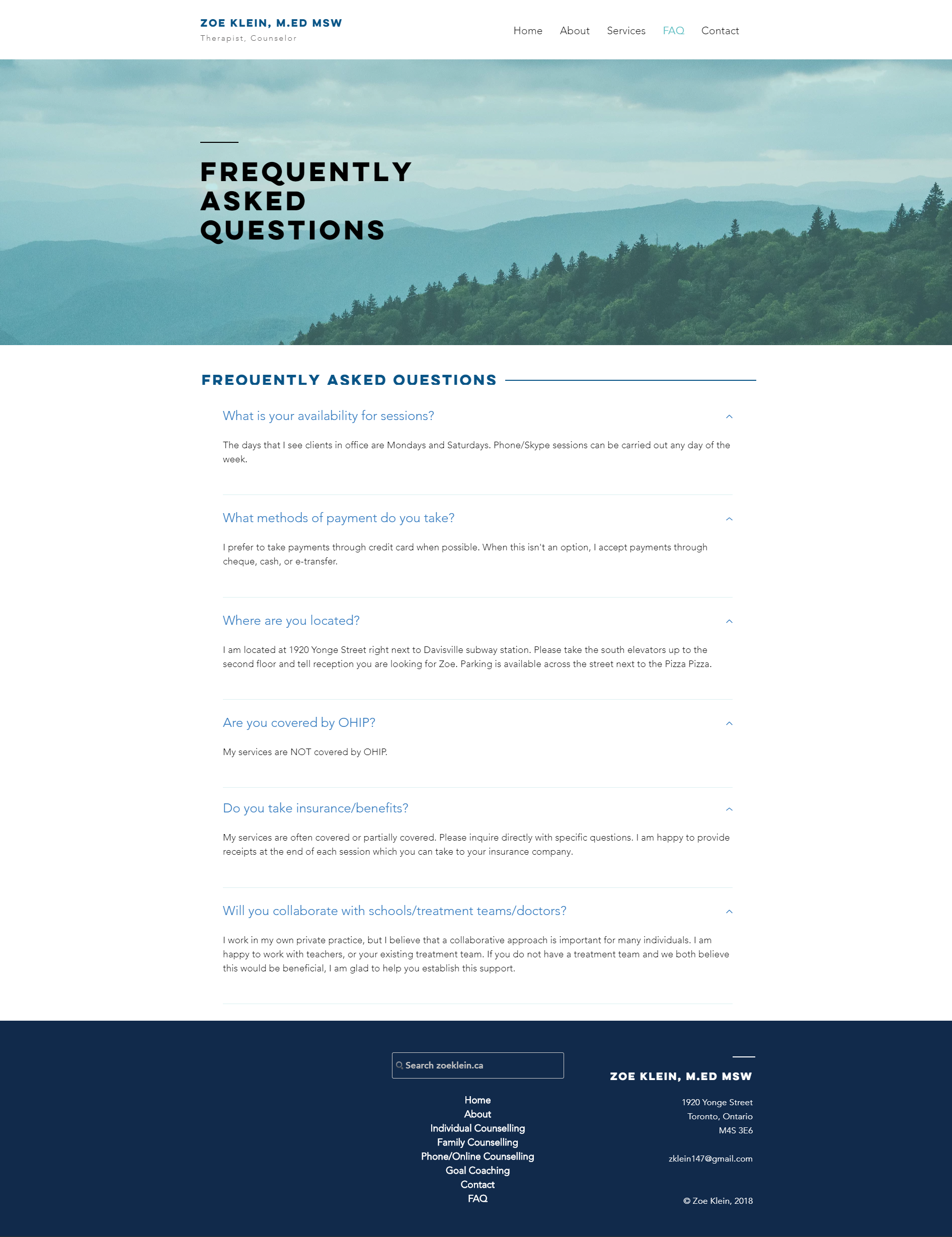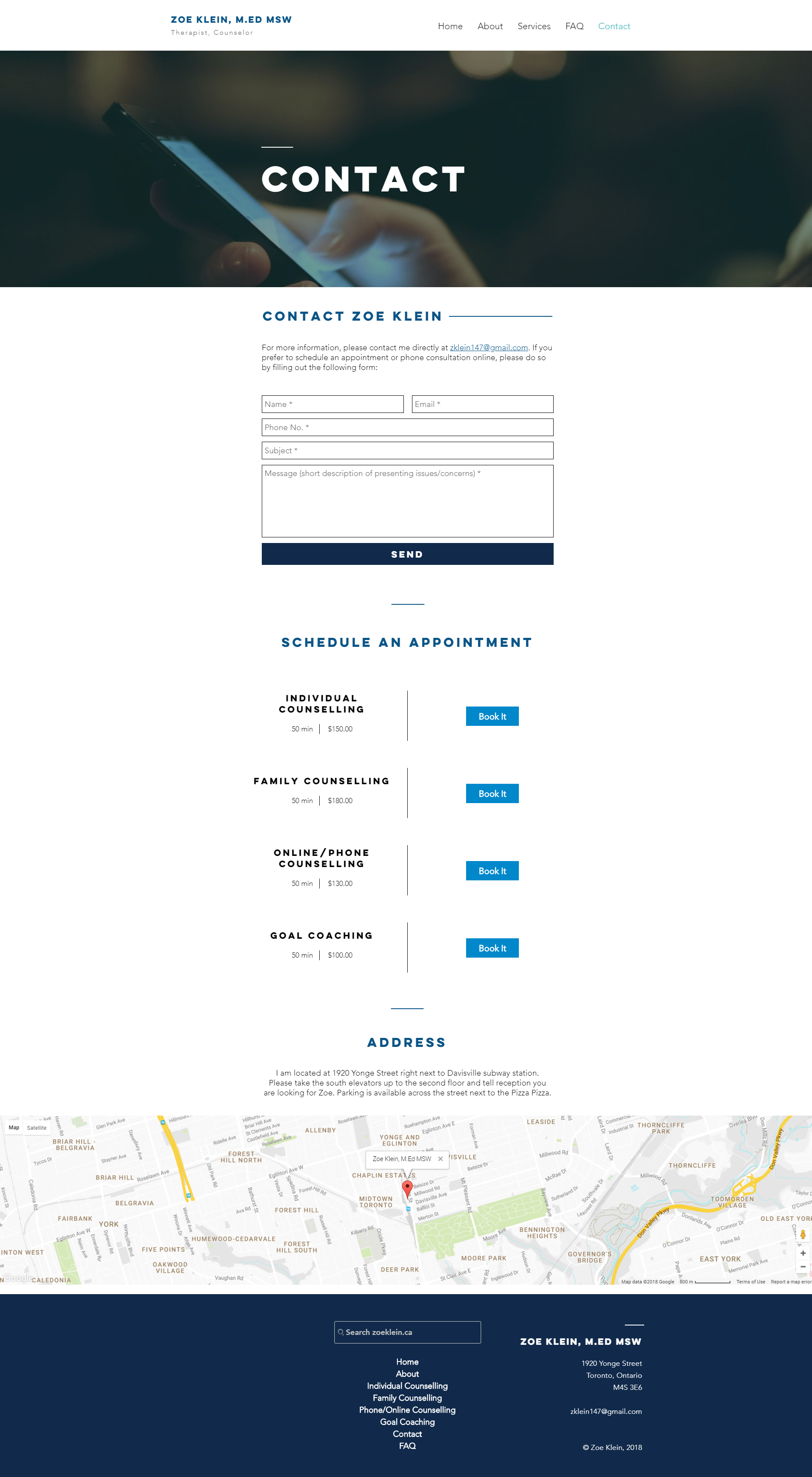 This site was created using Wix, which was a lot of fun to design and play with! Setting up the back end of the booking/appointment system was a smooth process, which allowed me to have more time with refining the overall look & feel.