Spots is a travel concierge app that isn't real (yet?). It is something that I, along with two of my friends that were also students of the Interactive Media Design program, created concept maps, sitemaps, wireframes, and InVision prototypes for, for one of our UX Design classes.
This was a semester-long process.
CONCEPT MAP
The first step, before we even decided on creating a travel concierge mobile application, was to brainstorm everything that we could think of when it comes to travel.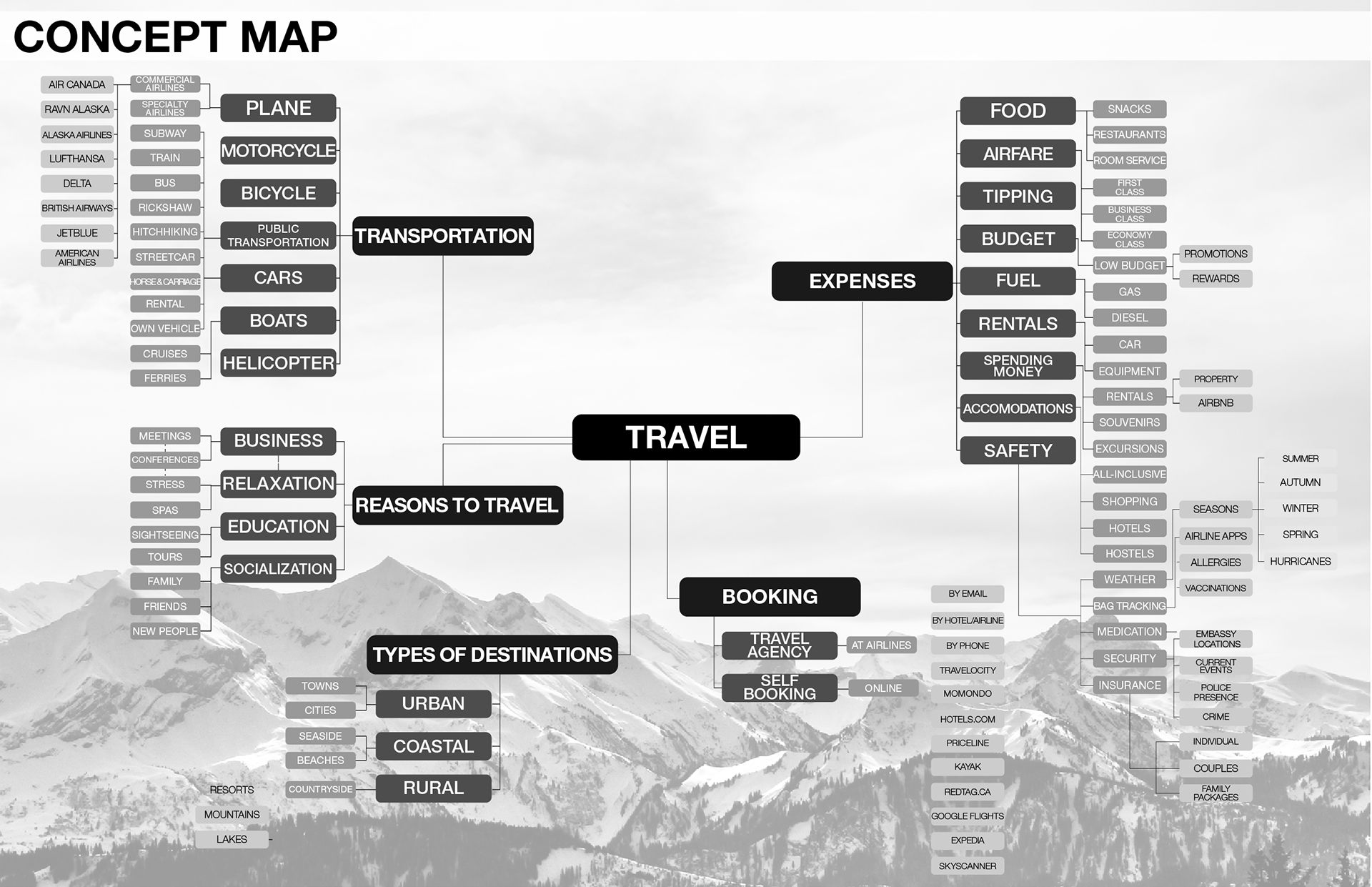 Once we decided on the direction we were going to head into, the next step was to create a site map.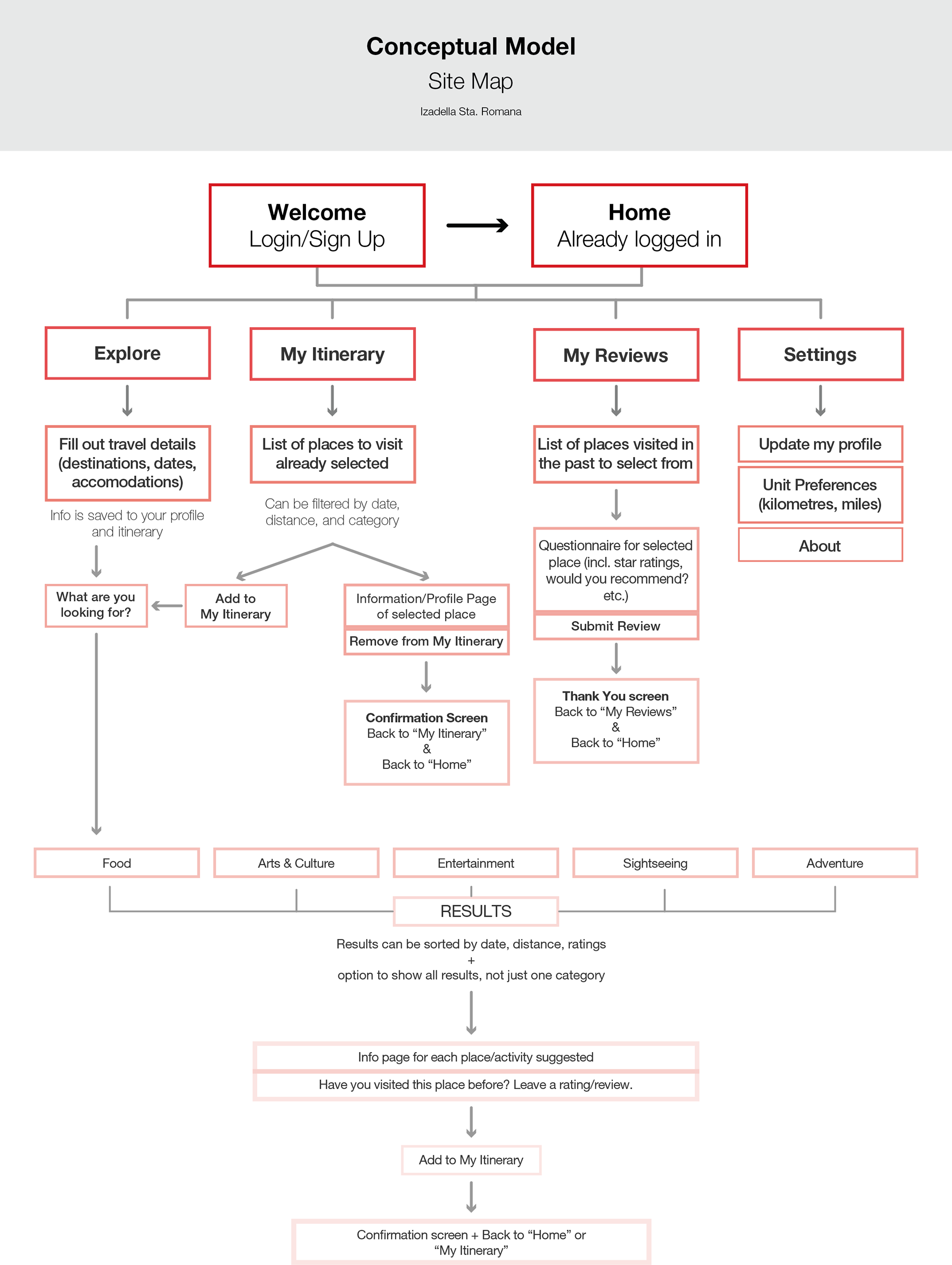 Next, we created wireframes using Adobe XD and placed everything in a "site map" format, which took what seemed like forever (we lived at Starbucks for a few weekends), but felt extremely rewarding once it was completed.
Once this was completed and received feedback from our professor, we implemented our vision for the mobile app, in terms of UI design. Here are just a few of the screens (link to full prototype is below):