BEFORE ANYTHING ELSE:


None of the photos/magazine covers are mine - they belong to Mario Testino and the publications that have published his work. The copy inside the booklet are from articles and interviews were found online, and are not my work either.
The layouts, cover artwork and typography, however, were done by yours truly. 


The Assignment:

Research an artist or photographer, collect photos/artwork created by them along with articles and interviews to include. There should be enough content for a 20-page booklet (and was submitted as a real, 20-page saddle stitched book).


Planning:

After collecting assets and articles, the next step was to take out my sketchbook and start planning the layouts of each page. I must have gone through 3 rounds of feedback and revisions on my sketches from my professor. Here are the neatest ones, which I referred to the most when creating everything on InDesign.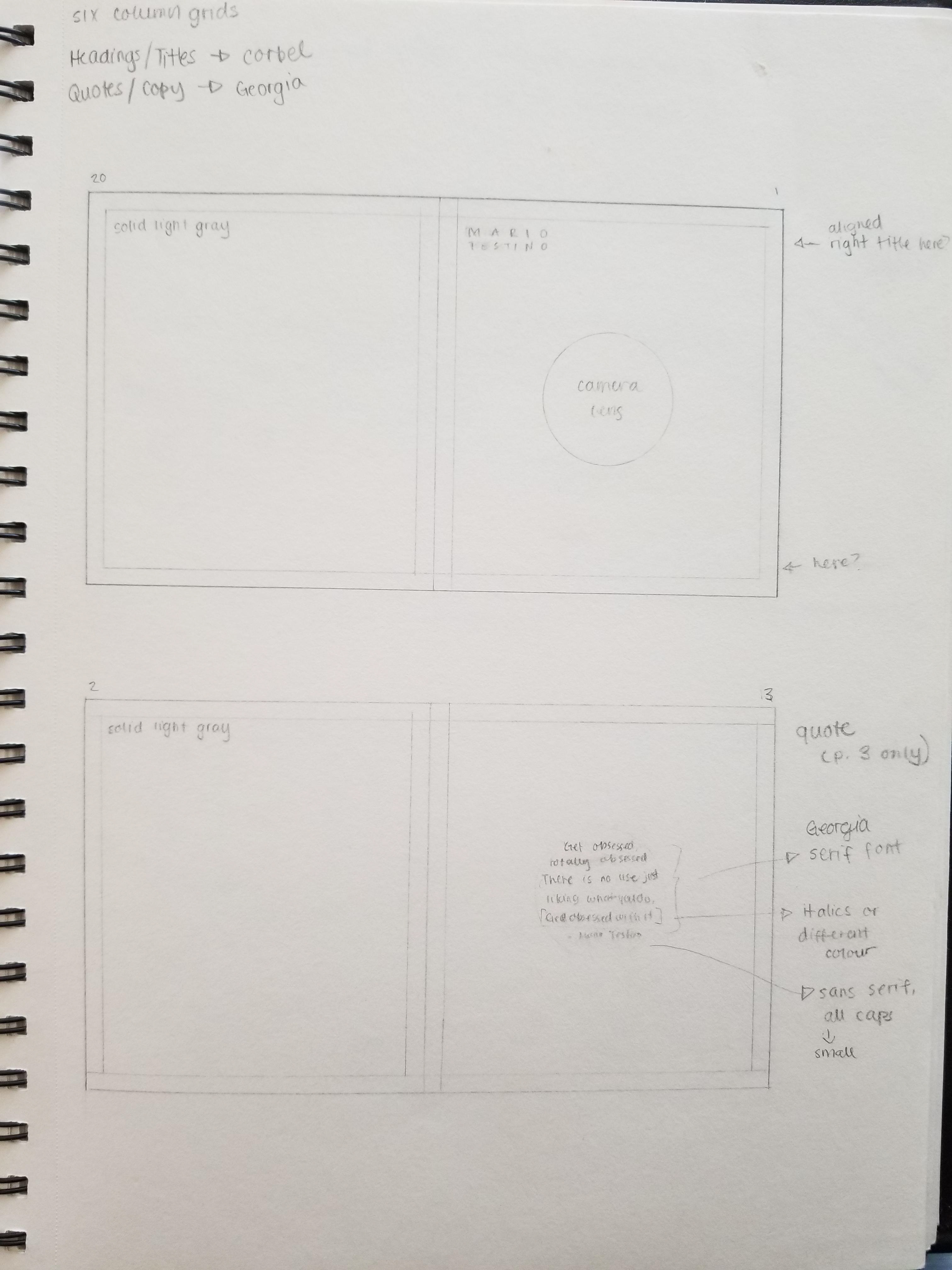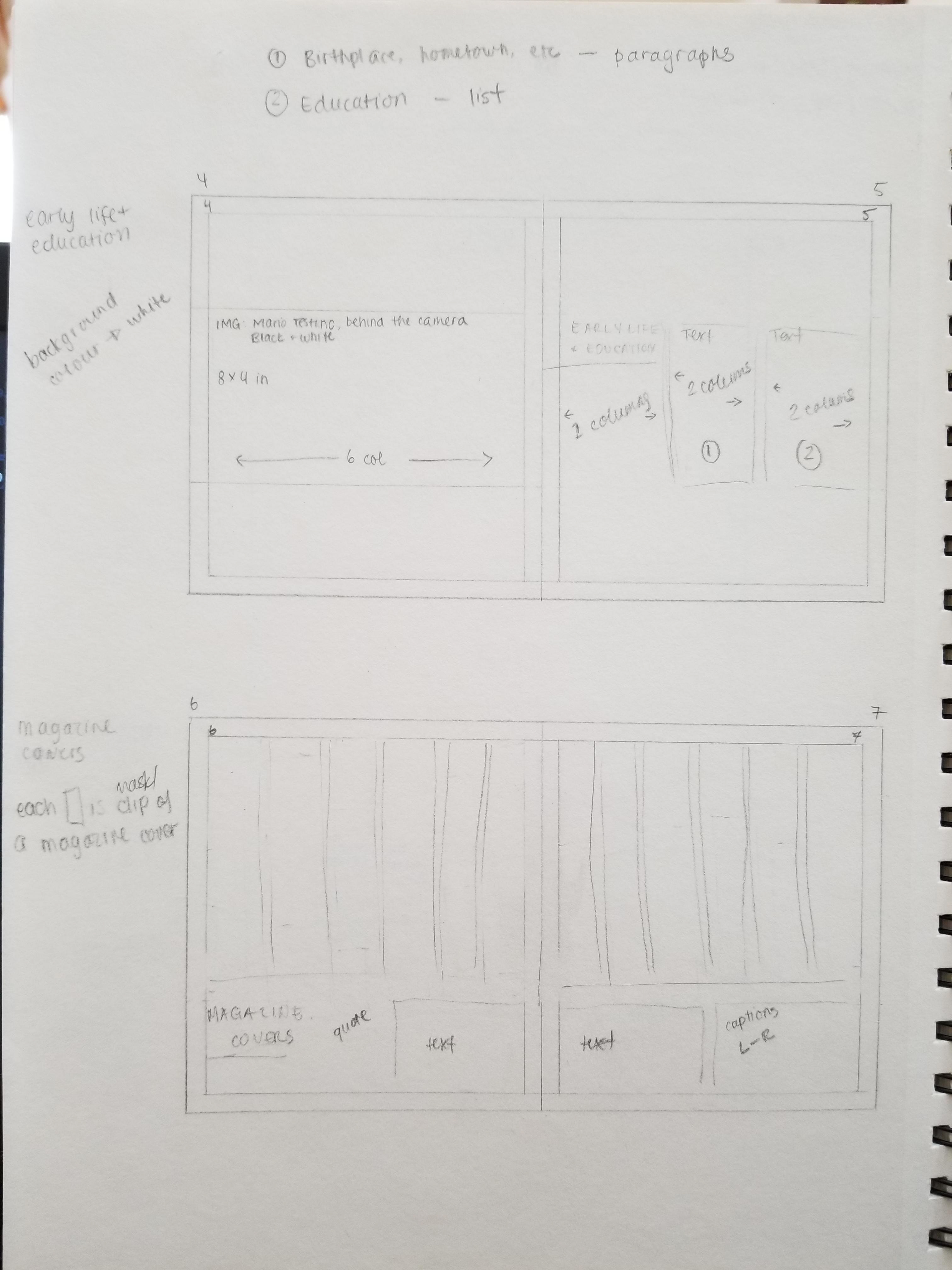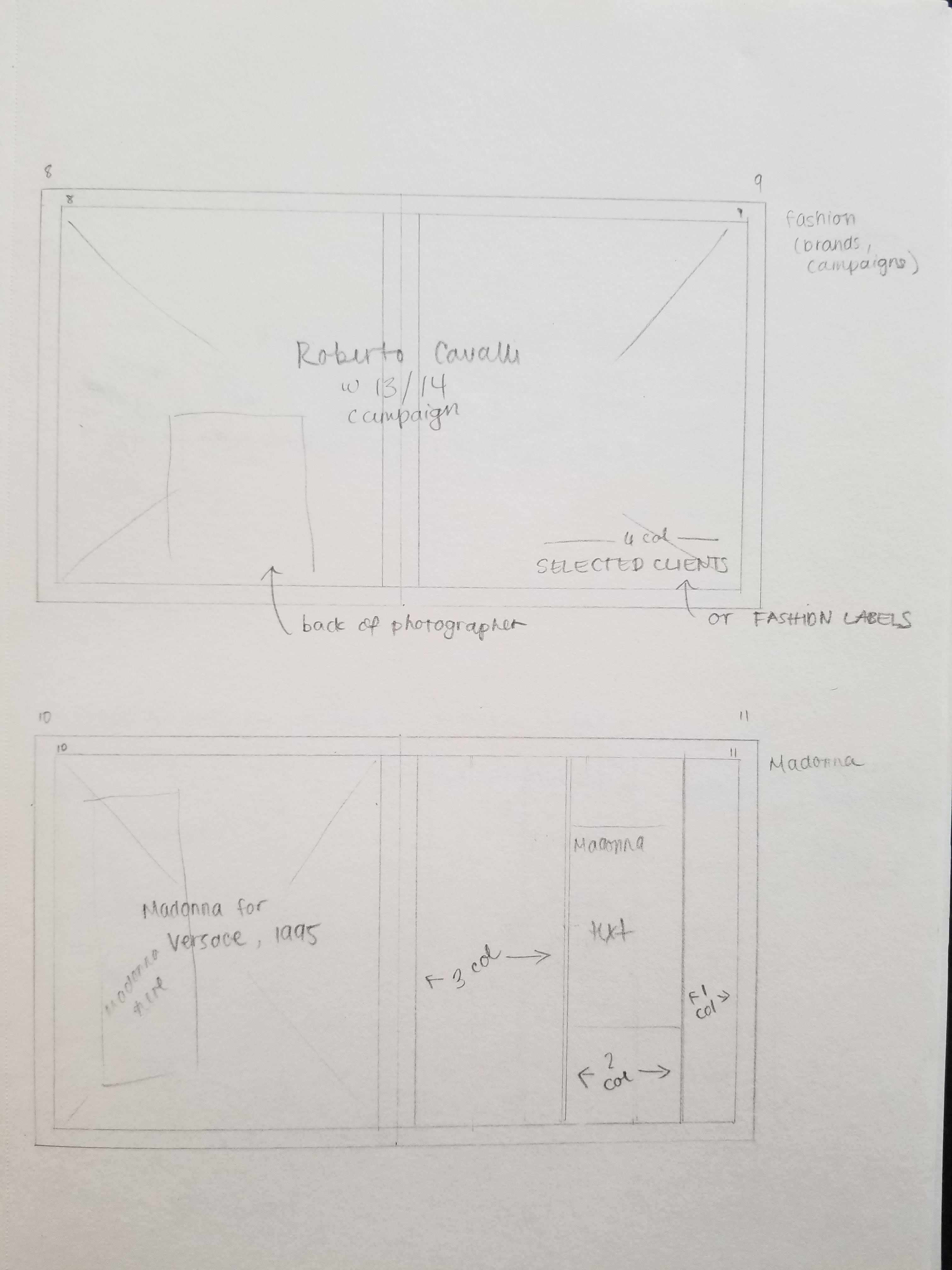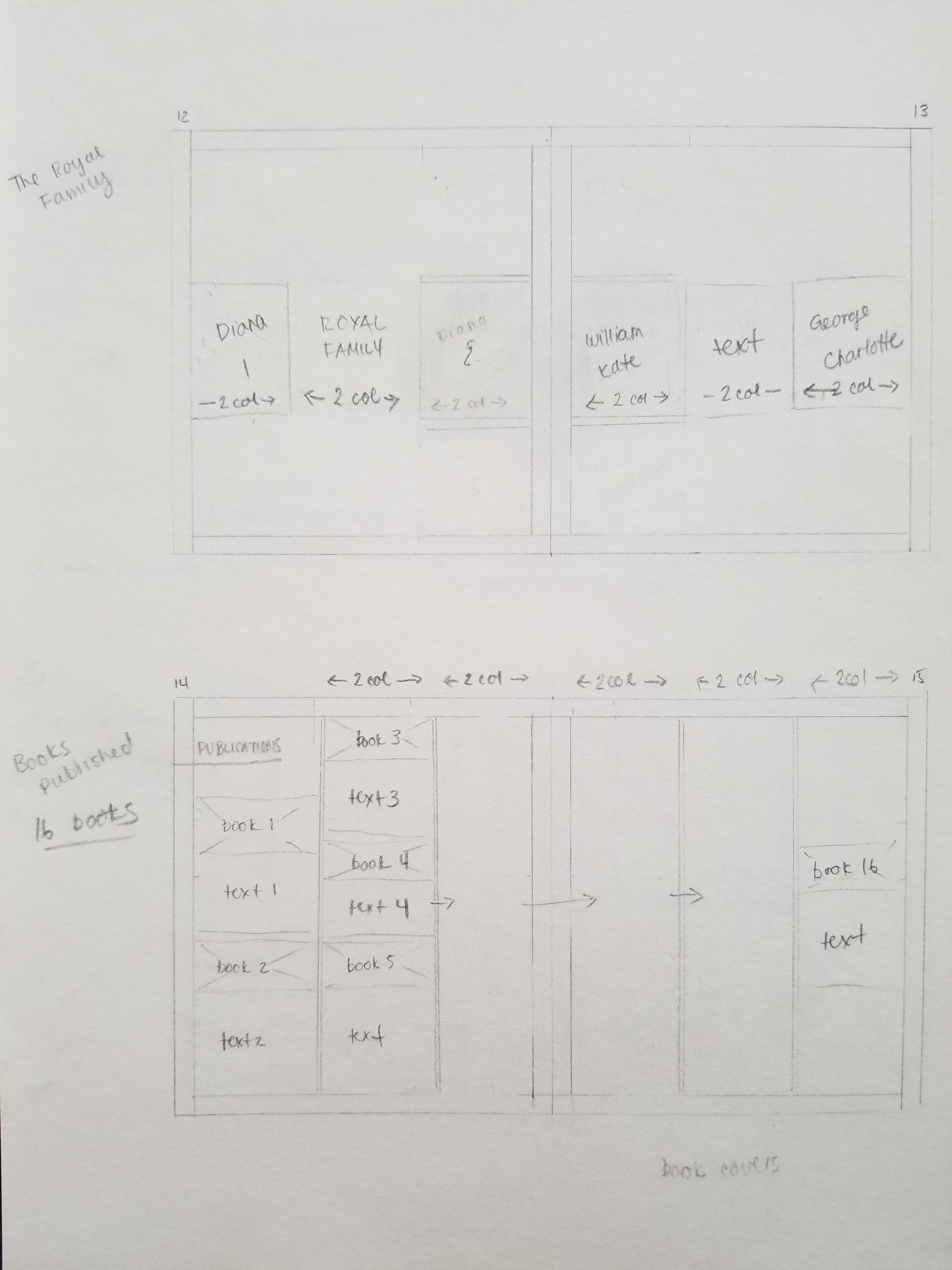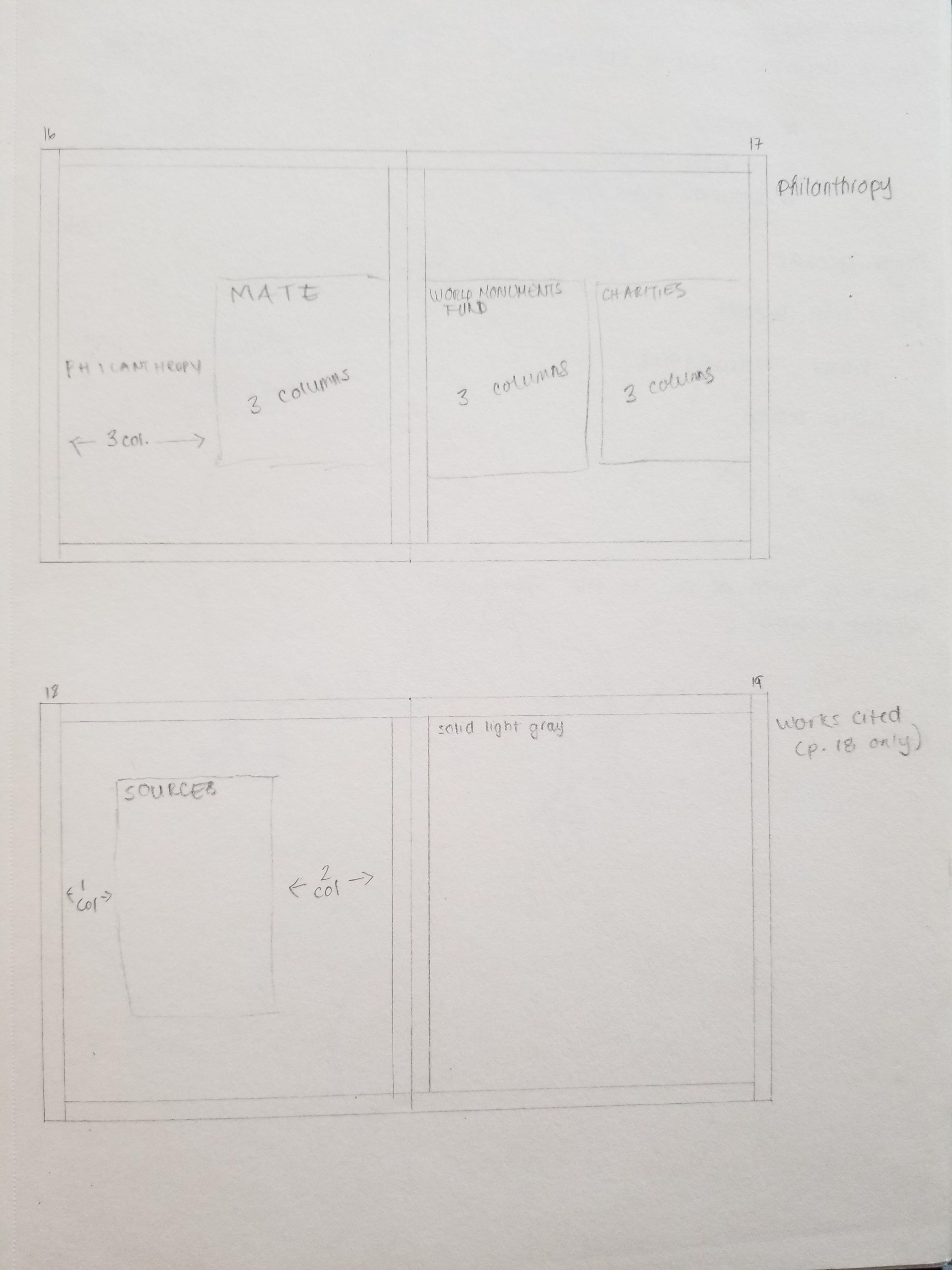 I probably had 2 more rounds of feedback and revisions from my professor before preparing it all for print, mostly about making sure that the use of negative space was being used in a meaningful way. Here is the final product!