Kayla Noodelman, is supervised therapist behind
KN Therapy,
practicing at Yonge and Davisville, here in Toronto. 
Kayla wanted her logo & brand identity to reflect resiliency, flexibility, and growth. In terms of colour, preferences leaned towards what can be found in her office: light teal and grays, with a shade of purple, if possible.

But of course, before any colours can be implemented, some doodling and sketching occurred.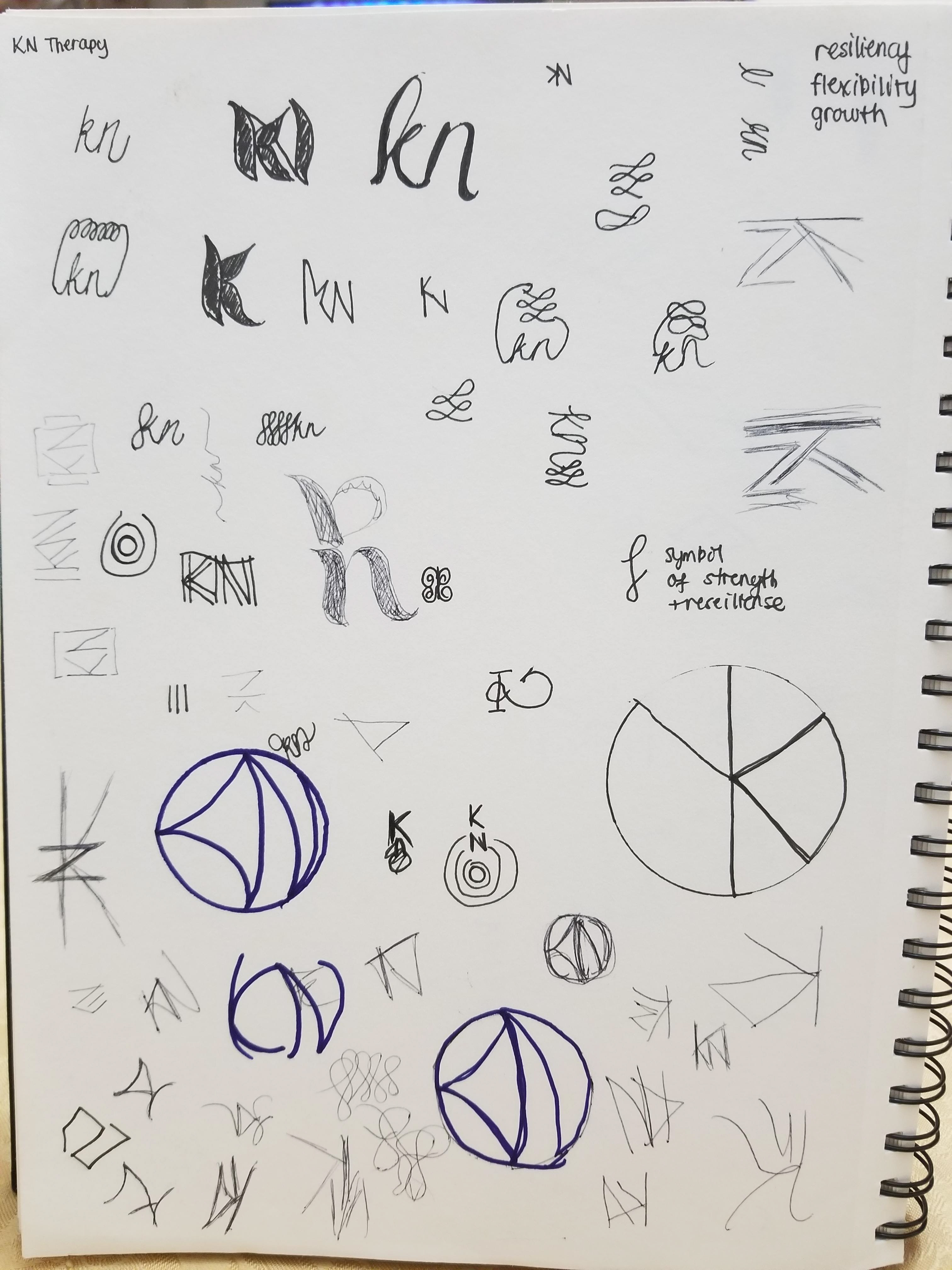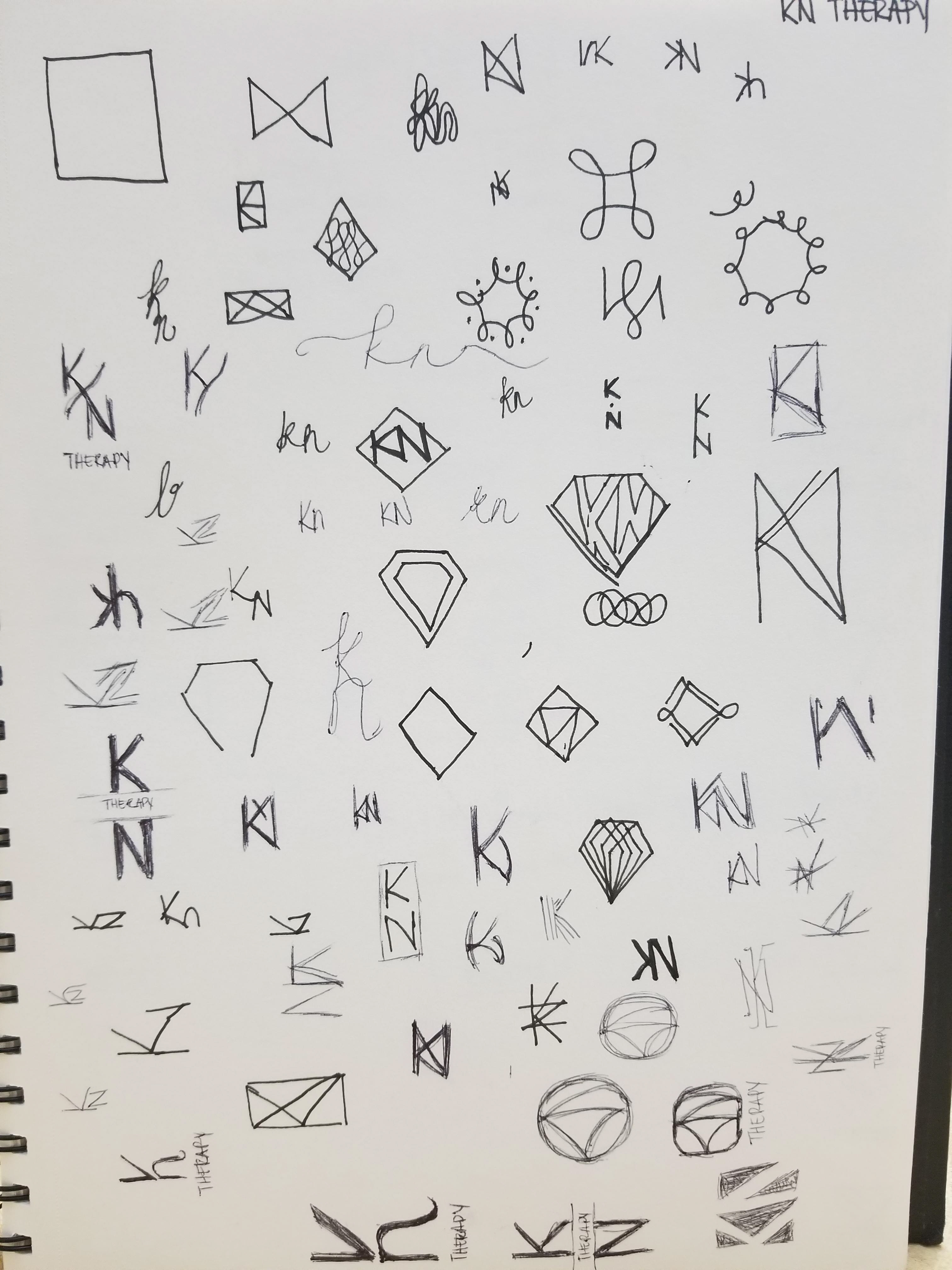 Funnily enough, none of these reflected what eventually became the KN Therapy logo. Near the end of the process of providing Kayla with options, when I was just experimenting on Adobe Illustrator, I came across this typeface, where, when combined with the green to purple gradient I had been playing with, just seemed to work.
I enjoyed designing this logo! Personally, I think this has a fresh but professional, calming look & feel about it.